So, you've got a brand new or new-to-you Kia and want to make it even more your own? Kia offers many design and function accessories to help you make the most of your vehicle so you can ensure your car feels more like your own. If you need help choosing which accessories to invest in for your vehicle, we at Huffines Kia Corinth in Corinth, Texas, have created this comprehensive guide about many of the accessories available for your Kia —both for the inside and out. Keep on reading to learn more about the official Kia accessories available to you.
Kia Accessories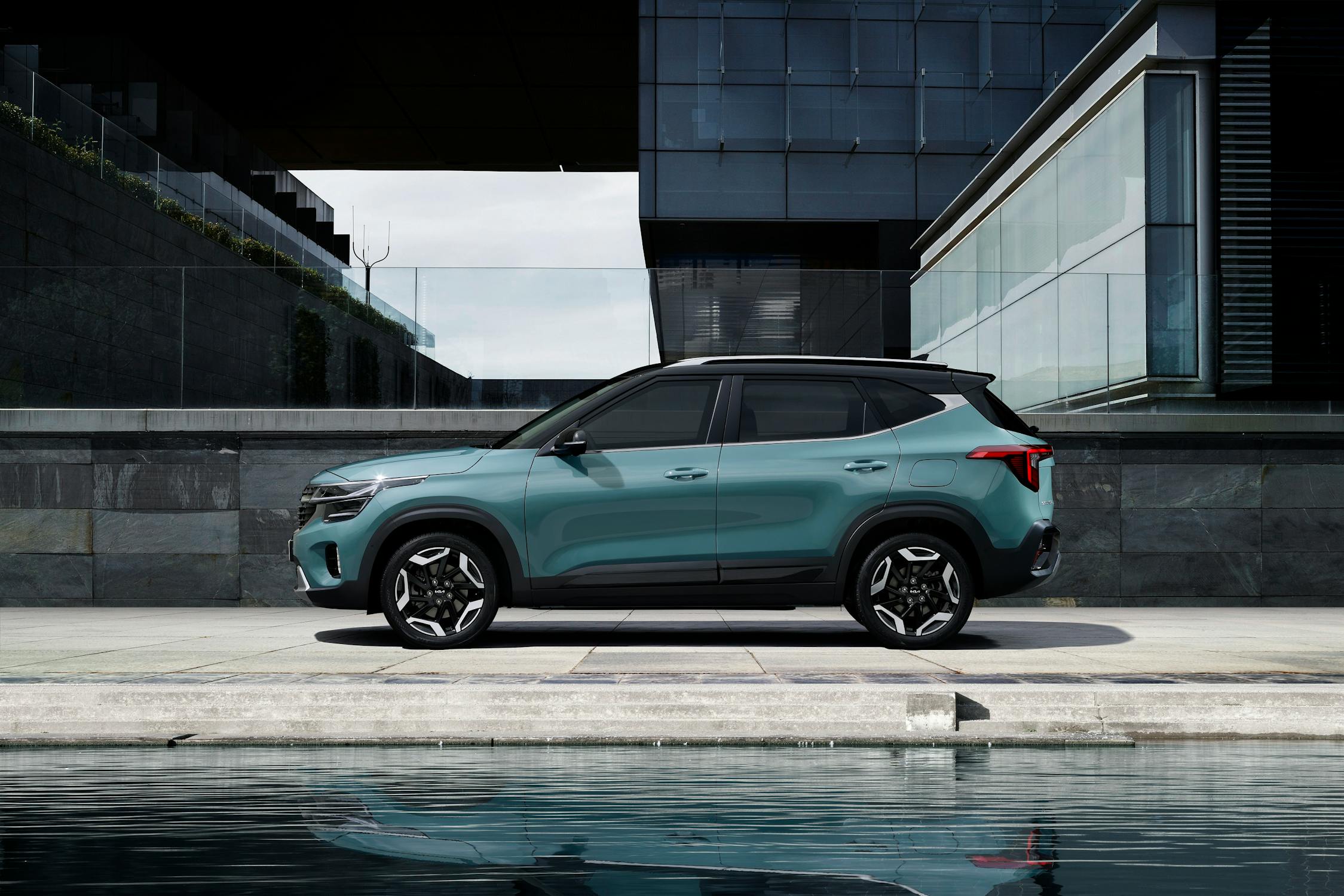 From organizing your cargo space to ensuring you have all you need in case of an emergency, Kia offers a wide assortment of accessories. Accessory options include exterior, interior, electronic, and paint options, along with care and style options to extend your vehicle's life and reflect your personal style. Here are some popular options for you to choose from:
Electric Vehicle Charging Kits
If you want to rest easy knowing your hybrid or fully electric vehicle (EV) is charged and ready to tackle the next day, investing in an at-home charging kit means your vehicle can charge fully while you sleep. With several charger options to choose from, you're sure to find the perfect match for your vehicle. Charging kit options include:
Webasto Go Dual-Voltage EV Charger, NEMA 5-15.
Webasto Go Dual-Voltage EV Charger, NEMA 14-50.
ChargePoint Level 2 Home Charger, NEMA 6-50.
ChargePoint Level 2 Home Charger, NEMA 14-50.
Cargo Organization
There are several cargo organization options available that can help prevent your items from moving around. This can give you peace of mind when you're lugging around your weekly grocery haul, delicate items, or fragile artwork. Cargo organization options include:
Cargo hooks.
Carpeted cargo mats.
Cargo nets.
Portable cargo organizers.
Cargo trays.
First Aid Kit
There are two main first aid kit options to choose from, letting you easily respond to scrapes, cuts, and other minor injuries. Each kit includes essentials that are packed into a durable zippered case, which is perfect for on-the-go drivers. Whether you choose the small or large option, you'll always have the following essential items to hand:
Assorted bandages.
Gauze.
First aid and cardiopulmonary resuscitation instruction booklet.
Medical tape.
Bleeding control items.
Scissors.
Antiseptic wipes.
Floor Mats
Many Kia models also have custom floor mats that often include the model name of your Kia. You can choose from all-weather or carpet floor mat options, which can improve the longevity of your vehicle's carpet.
Phone Charging Kit
If you don't want to keep track of all your chargers and cables and want to rest easy knowing your car has the right charging cable for your devices, then getting the phone charging kit can provide that reassurance. Each kit includes:
A charging cable.
Micro-USB and lightning connectors.
A 12 V charger with two USB ports.
Roadside Assistance Kit
To ensure you have everything you need in case of an emergency, the 38-piece Roadside Assistance Kit is perfect to help you respond to emergencies safely. The key items this kit contains include:
Collapsible warning triangle.
Flashlight.
Bungee cords.
Battery jumper cables.
Heat-resistant gloves.
Basic tools.
Duct tape.
Zip ties.
Spare Tire Hardware Kit
Rather than waiting for a roadside assistance service to come to your rescue, you can be your own hero with the spare tire hardware kit. This kit includes the necessary tools to change a damaged tire. While the tire and mounting hardware are sold separately from this kit, it does include the following:
Car jack.
Jack lift handle.
Lug nut wrench.
Valve stem.
Universal Electronics Holder
The Universal Electronics Holder gives you a hands-free experience while also being able to see your device. With a stable, secure, and easily accessible cup holder mounting option, this holder can accommodate devices up to 4.5 inches in width, which is perfect for most portable devices.
Windshield Sunshade
To help keep your car cool and improve the longevity of your seating, especially if you opt for leather seats, a windshield sunshade is the perfect solution. Each sunshade is custom fit for your vehicle's model, so you'll no longer get frustrated trying to fit an imperfect, generic sunshade in your vehicle.
Sunroof Deflector
To improve the comfort of your cabin on those beautiful sunny days, a sunroof deflector provides two functions. First, it helps divert airflow up and over your open sunroof so you can actually hear the conversation happening inside your car rather than the sound of the wind. Second, it allows for airflow into your cabin so you and your passengers can enjoy the fresh air without the rushing wind whipping everything around inside.
Splash Guards
To keep the road debris off your beautiful new Kia, splash guards help protect your vehicle from chips, debris, and blemishes. Each set of splash guards is custom fitted with molded thermoplastic, ensuring a perfect fit for your model.
Auto-Dimming Mirror
Combining multiple functions into one simple device, the Aut- Dimming Mirror allows you to reduce harsh glare from the lights of other vehicles. Other features of this mirror include a digital compass and HomeLink. HomeLink allows you to program the mirror to activate your garage door, gate, home lights, or other items you want to control from the comfort of your vehicle.
Paint Pen
No one wants to see a scratch on their new vehicle. With custom touch-up paint pens, you can correct those minor scratches with ease without having to color match. Each paint pen is dual-tipped and includes a clear coat, so it's a simple two-step process to cover those scratches.
Want To Accessorize Your Kia?
If you're ready to deck out your new or used Kia with the latest accessories, check out our parts center inventory to see what types of Kia accessories we have available. If you don't see what you want in stock, let our team know, and we can order it right away. We look forward to helping you make your Kia all your own.